There have been reports of a Short eared owl at Burnham Overy Dunes. Walking from the A149 towards Holkham pines there are large flocks of Wigeon, Pink footed and Brent geese in the fields to my right. I reach the end of the footpath and make myself comfortable on the bank to watch a distant female Marsh Harrier, there are no sightings of the Short eared owl. The sun rises at 8.15am and does nothing to improve the poor light, I head for home and will return later this afternoon, when the light might have improved.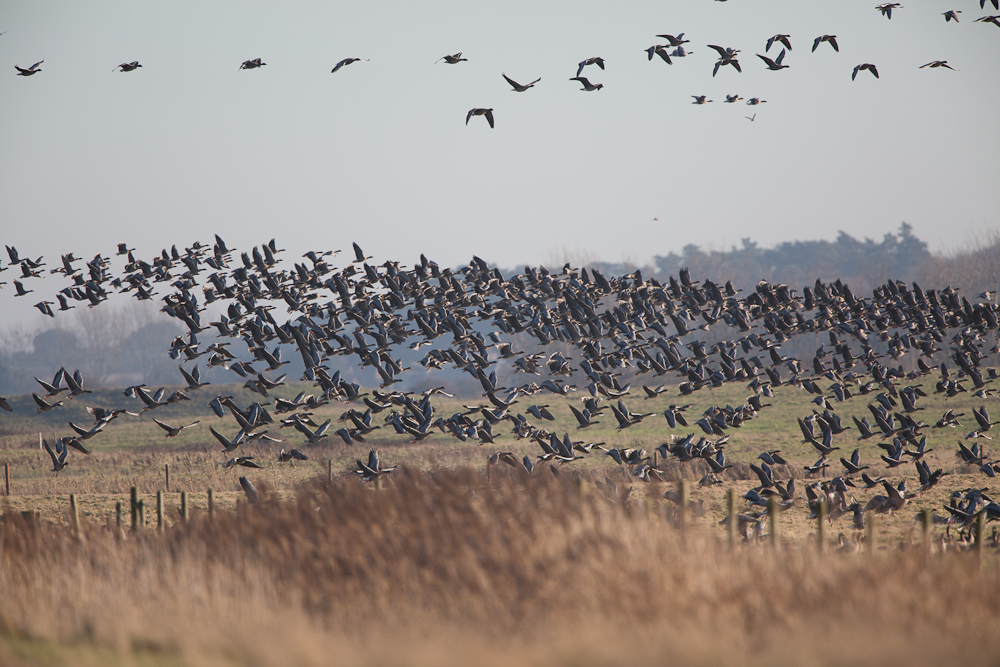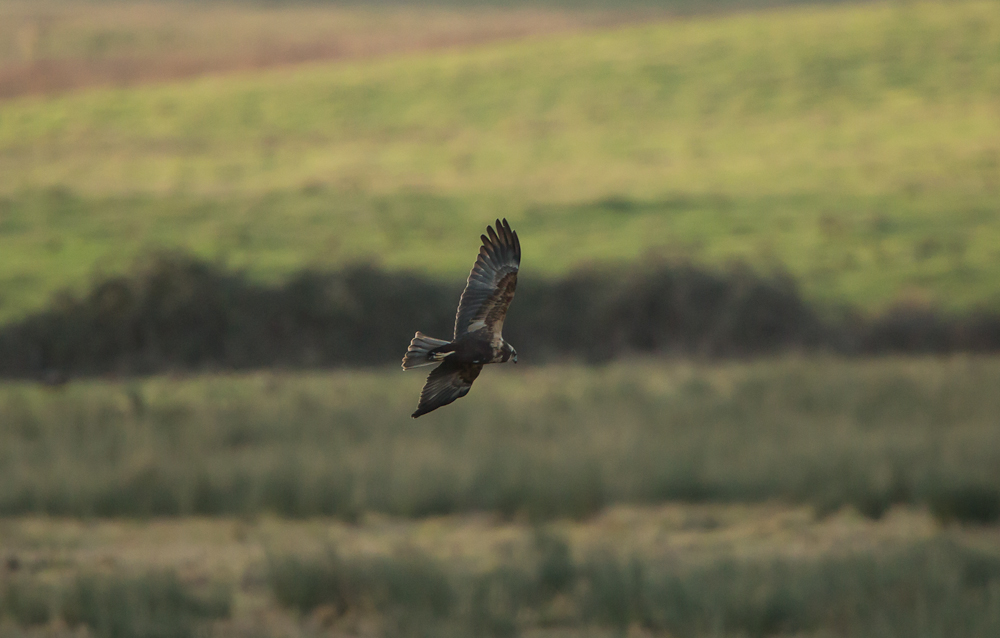 During my afternoon visit the geese and Wigeon are still feeding in the fields, as I approach the last bend on the bank from Burnham Overy I spot a distant SEO. I position myself a short way down the bank, with winter sun behind me I am protected a from the northerly wind, My patience is rewarded, three short eared owls and a Barn Owl quarter the rough grass putting on a wonderful afternoon performance.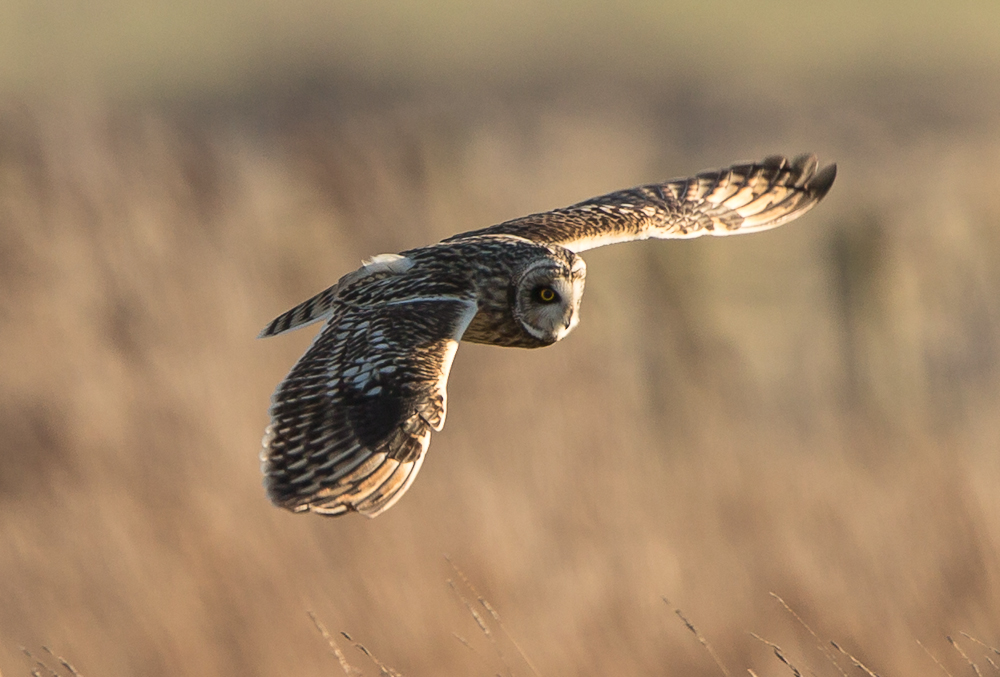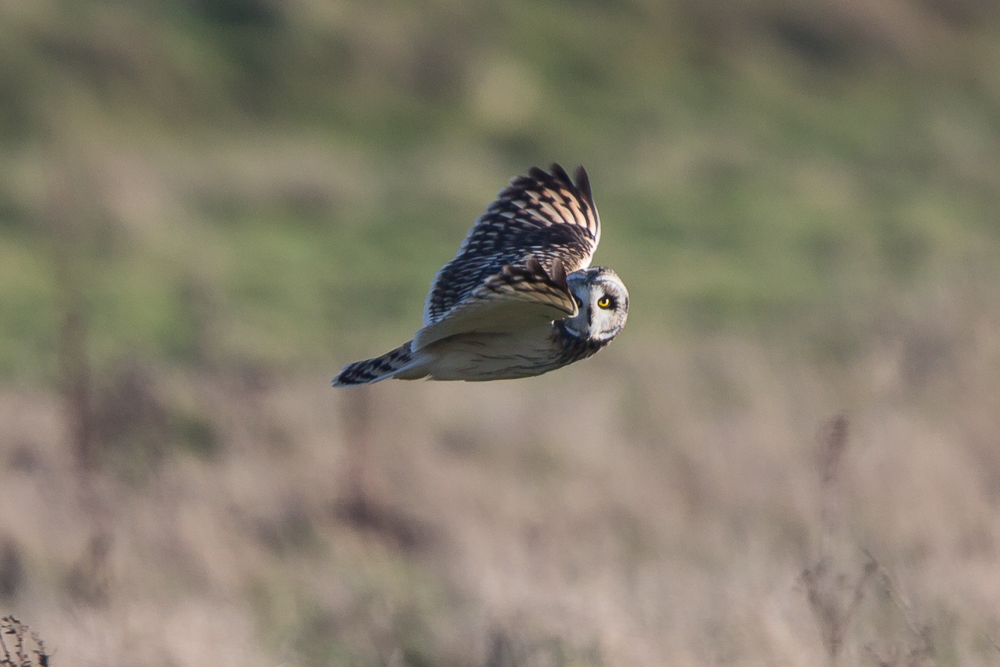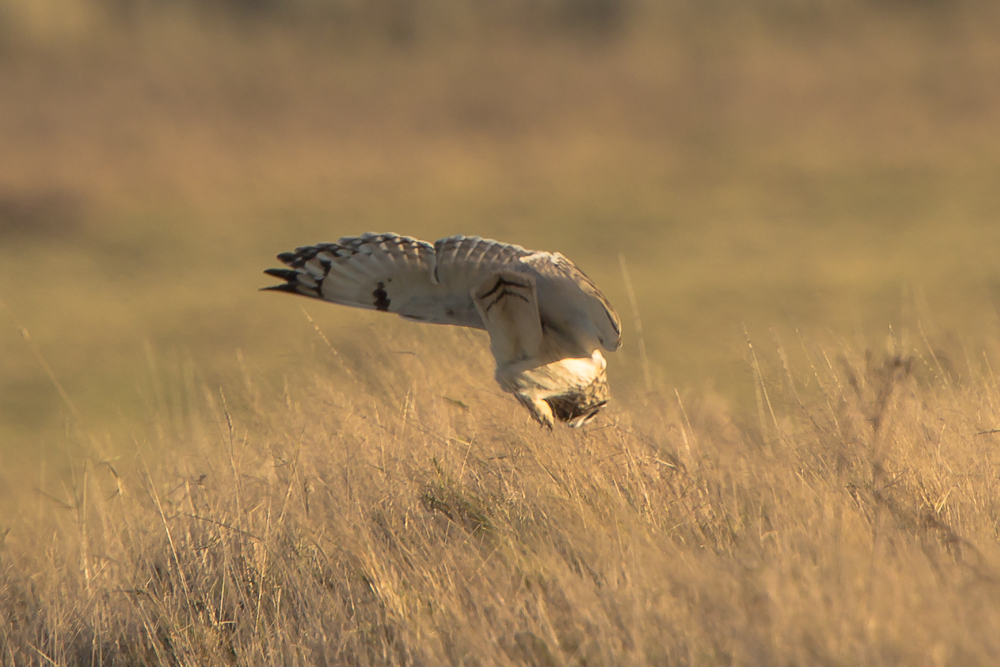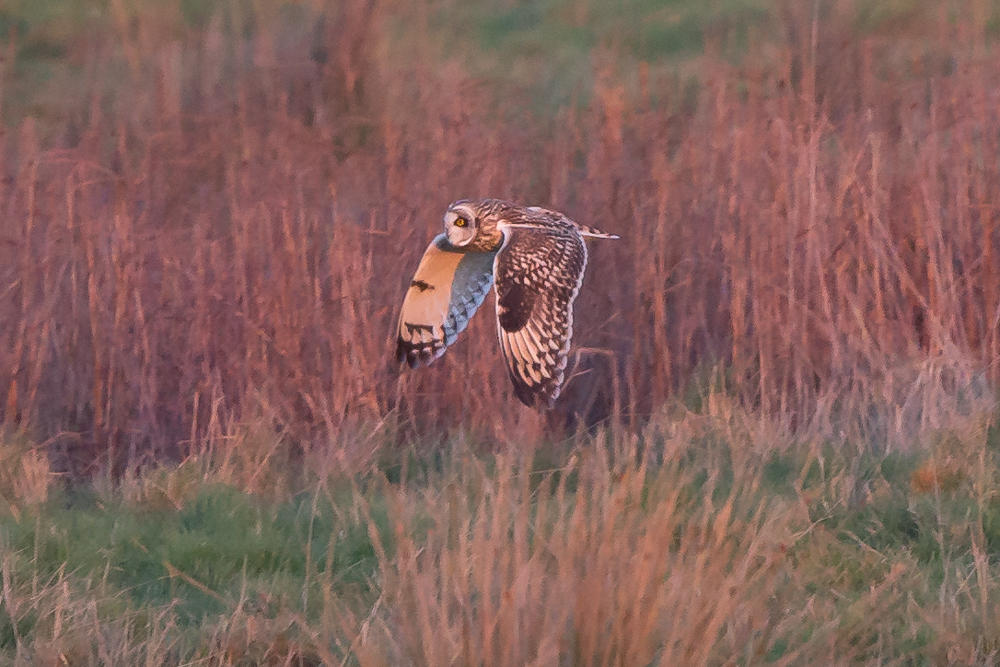 The light fading fast so with the Barn owl hunting beside me and 10,000 Pink feet in the sky heading for the roost at Holkham I make move back towards the car. The sight and sound of the geese in flight on a winters evening is magnificent.